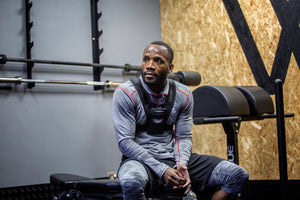 | News
Leon Edwards: The road to greatness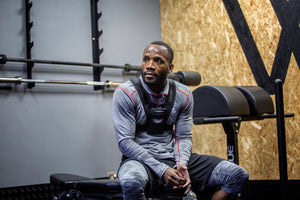 We're excited about this one. Freetrain is proud to announce a partnership with one of the most exciting talents in combat sports: Leon Edwards.
Who is Leon Edwards? Real MMA fans have known for a long time. In a sport where being loud and controversial earns you title shots, Edwards is one of the purists - a man that lets his explosive knockout power and technical submissions do the talking.
Nicknamed Rocky, Edwards is on an eight-fight winning streak (a feat that only a handful of fighters have bested in the history of the UFC). The way in which he's dispatched opponents over the last five years has led commentators, including Joe Rogan, to refer to him as the "best kept secret" in the sport.
Leon's profile:
HEIGHT:6' 2"
WEIGHT:170 lbs
FIGHTING CATEGORY: Welterweight
FIGHTING STYLE: Striker
REACH:74"
STANCE:Southpaw
DOB:Aug 25, 1991
BORN: Kingston, Jamaica
NICKNAME: "Rocky"
Leon Edwards hails from Birmingham UK, the birthplace of Freetrain. Where he comes from is what motivates him most according to Edwards. Through fighting, he hopes that his legacy and what he achieves in MMA can serve as proof that other people, from the same humble beginnings, have a chance to make a name for themselves.
Like all UK fighters before him, Edwards has faced an uphill battle in proving that he has the skills and profile to be a star in the UFC. As it did for many, COVID proved to be a particularly big stumbling block in Edwards' quest for greatness, when two high profile fights, (including a headline spot at the O2 Arena in London) were cancelled.
But Edwards is no stranger to adversity and is always confident of his ability to pull himself out of a hole. He used the time away from the octagon to strengthen his physical and mental capabilities, to come back stronger and to be better. Now back and ready to fight, he hopes that this is the year he can prove that a man from a small city in the UK can conquer the world.
In 2021, Edwards will look to convert the respect he has earned from hardcore fight fans into widespread global recognition. After years of banging on the door and making himself impossible to ignore, Edwards has maneuvered himself into a position to fight one of the biggest names in the UFC in Nate Diaz.
The fight is fascinating and has huge ramifications for the UFC. Both fighters have knockout power and a deadly submission game. Whoever wins the contest will be high on the list for a shot at the world title. Edwards is once more in reaching distance of his ultimate goal of becoming world champion.
Leon Edwards' climb back to the top of the sport has been long and hard fought. To onlookers, his loss to current champion Kamaru Usman in December 2015 spelled the end of his career, but Edwards chose instead to interpret it as a starting point.
Leon Edwards and Freetrain rose together from an industrial city in the UK, stepping out of the smog and onto the world stage.
Leon Edwards' climb back to the top of the sport has been long and hard fought.